Eating Out in The Area
Eating out is never a problem as there are plenty of local pubs and restaurants within a short drive that provide a warm welcome and serve fine cuisine. There are also several local suppliers of delicious Yorkshire produce within easy reach of Sun Hill, where you can watch a whole range of food and drink products being made, taste them and you will find it hard to resist purchasing a variety of goods!
The Blue Lion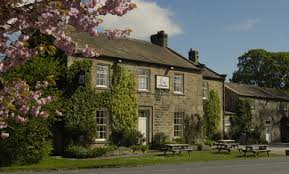 The Blue Lion was originally built towards the end of the 18th century as a coaching inn, attracting trade from travellers and cattle drovers on their journey through Wensleydale. Today, visitors come from all over Britain and beyond, but they still receive the warmest of welcomes. The Blue Lion has been extensively, but sympathetically, renovated and is now widely regarded as one of the north of England's leading country inns. The Inn is situated in East Witton, a comfortable 15 minute drive away through lovely countryside.
Tel: 01969 624273
The Wensleydale Heifer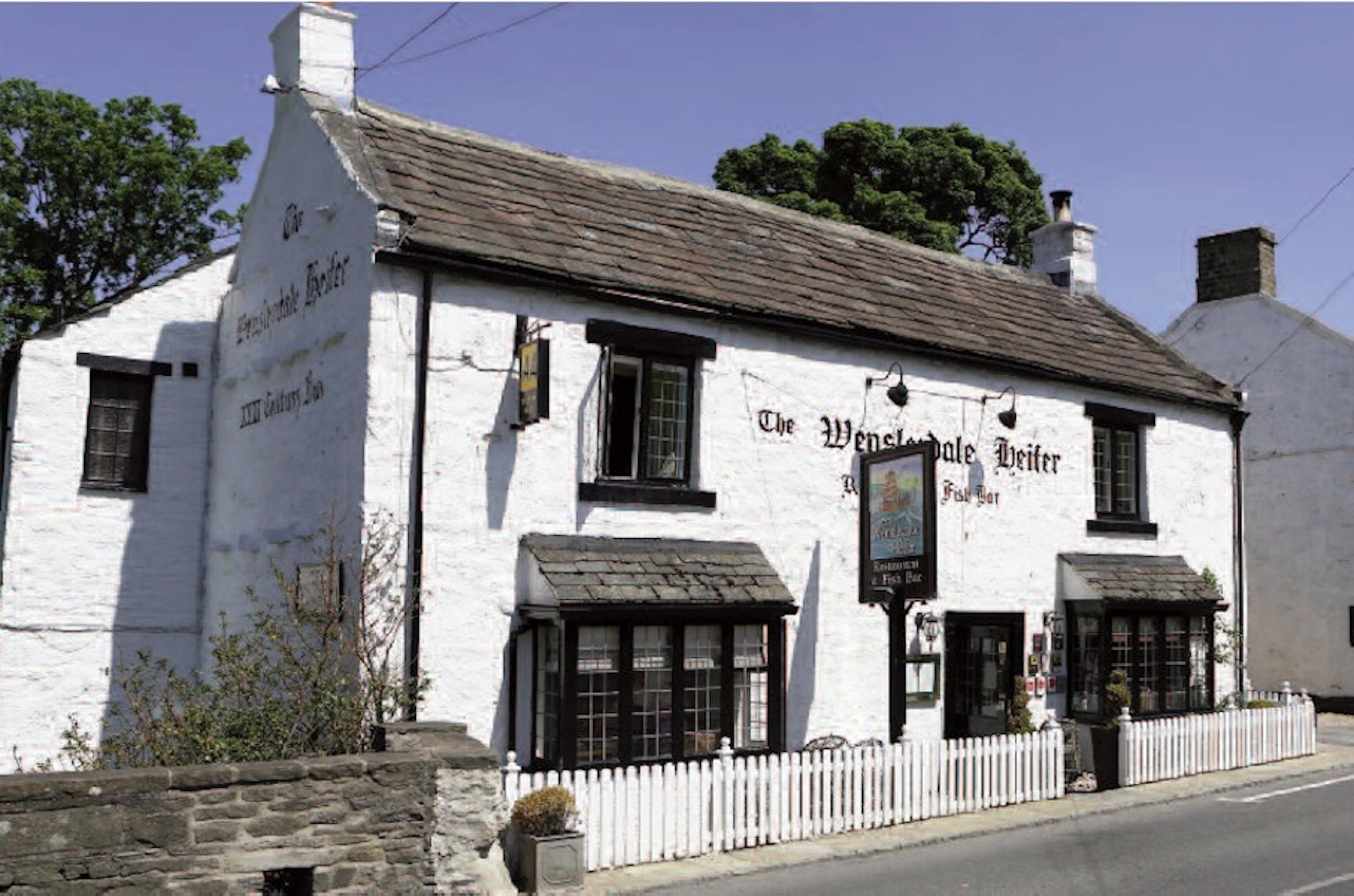 Situated in one of the most beautiful areas of the country, between Leyburn and Hawes, in the stunning Yorkshire Dales National Park is probably the finest fish restaurant in the Dales, The Wensleydale Heifer is in West Witton, around a 20 minute drive from Sun Hill, through some spectacular scenery, and one of our favourite places to eat.
www: www.wensleydaleheifer.co.uk
Tel: 01969 622322
The Wyvill Arms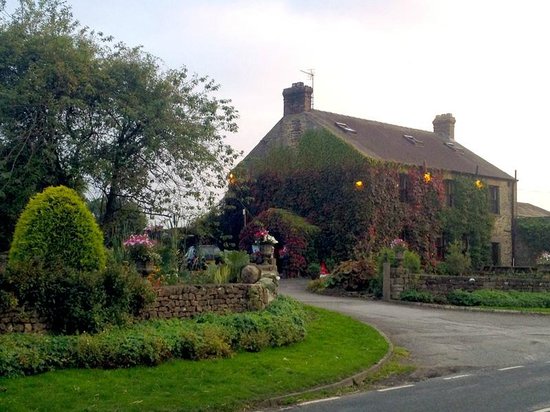 You can simply stroll down from the lodges or cottages to this former 18th century farmhouse in Constable Burton, the gateway to the Yorkshire Dales which is now a well-established pub, hotel and restaurant offering the well-known and traditional Yorkshire hospitality to all who visit. The hosts will make you very welcome and the restaurant produces food which is amongst the finest in the area. The Wyvill is now offering a food delivery service direct to your lodge - please use the contact number below if you feel this might interest you. Should you wish to drive to the restaurant and leave your car overnight, staff at the Wyville can arrange a car service for you if you mention that you are staying at Sun Hill Lodges.
Tel: 01677 450581
Betty's Tea Rooms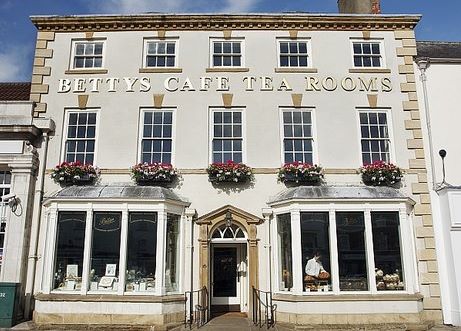 Betty's attracts more than one million customers a year, and no wonder when customers are greeted at each Bettys Café Tea Room by a tempting array of delicious Yorkshire and Continental confections in the shop, and an an elegant Café Tea Room serving teas and meals in the traditional English style. There are six Bettys Café Tea Rooms to explore: the spa town of Harrogate has two branches (one in the town centre and a second at the RHS Garden Harlow Carr) as does York (another Bettys is just around the corner in Stonegate), and you'll also find Bettys in the market towns of Northallerton and Ilkley.
www: www.bettys.co.uk
Brymor Ice Cream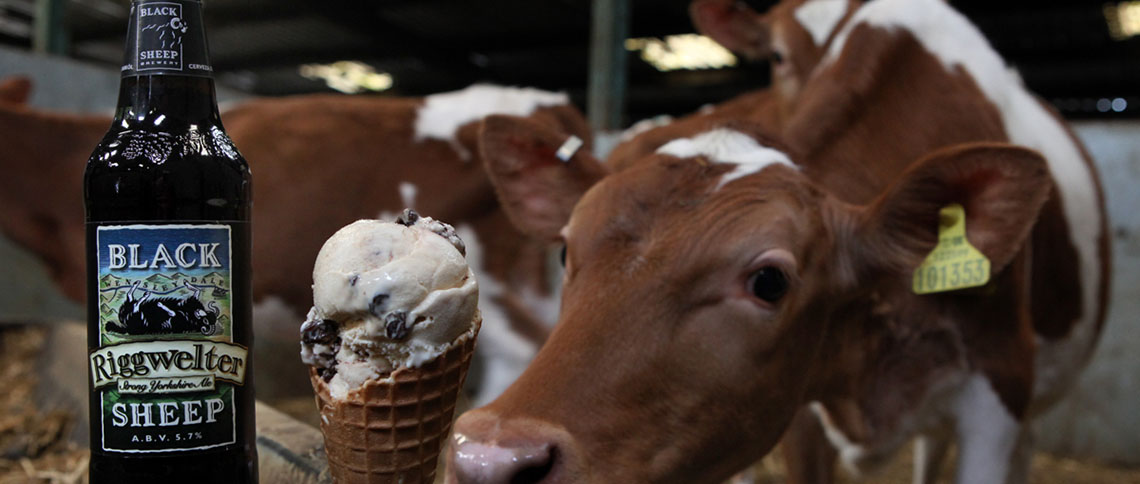 Located deep in the Yorkshire Dales down at High Jervaulx Farm, between Middleham and Masham, Brymor's delicious ice cream is produced using only milk from the herd of pedigree Guernsey cows that graze the lush pastures. High Jervaulx Farm is one of Britain's few genuine on farm manufactures where milk produced only on the farm is used in the production of the ice cream. Their popular ice-cream parlour sells over 35 flavours of ice cream and sorbets for cones and sundaes as well as ice cream gateaux's, to eat in, or take home for your own freezer!
www: www.abmoore.co.uk
Wensleydale Creamery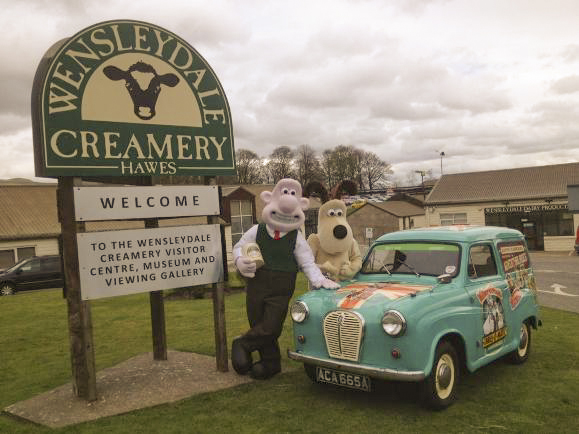 The Wensleydale Creamery pride themselves on the quality and authenticity of their products, dedicated to ensuring all the cheeses are made using traditional recipes that have been handed down through the generations. Skill and art is applied to all the products through the handcrafting process and all cheeses are matured naturally to give the perfect flavour balance. Guided tours are available, and there is a popular cafe and gift shop on site, with a wonderful selection of cheeses to try before you buy - delicious
Raydale Preserves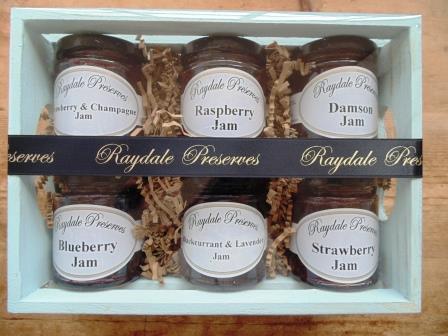 Raydale Preserves is a family run business established by husband and wife team Lesley and Derek Kettlewell in 1978. Set in the heart of the Yorkshire Dales on the family farm in the valley of Raydale. The farm features on our jars and customers are welcome to visit the tasting room and watch production. The family enjoy explaining the process and involve visitors in decision making of future items by encouraging them to taste our new and existing products.