Eating Out in The Area
Eating out is never a problem as there are plenty of local pubs and restaurants within a short drive that provide a warm welcome and serve fine cuisine. There are also several local suppliers of delicious Yorkshire produce within easy reach of Sun Hill, where you can watch a whole range of food and drink products being made, taste them and you will find it hard to resist purchasing a variety of goods!
The Blue Lion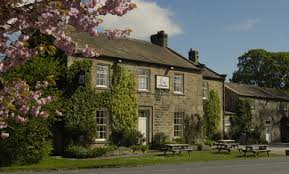 The Blue Lion was originally built towards the end of the 18th century as a coaching inn, attracting trade from travellers and cattle drovers on their journey through Wensleydale. Today, visitors come from all over Britain and beyond, but they still receive the warmest of welcomes. The Blue Lion has been extensively, but sympathetically, renovated and is now widely regarded as one of the north of England's leading country inns. The Inn is situated in East Witton, a comfortable 15 minute drive away through lovely countryside.We recommend that you check their opening hours and services due to COVID 19.
Tel: 01969 624273
The Wensleydale Heifer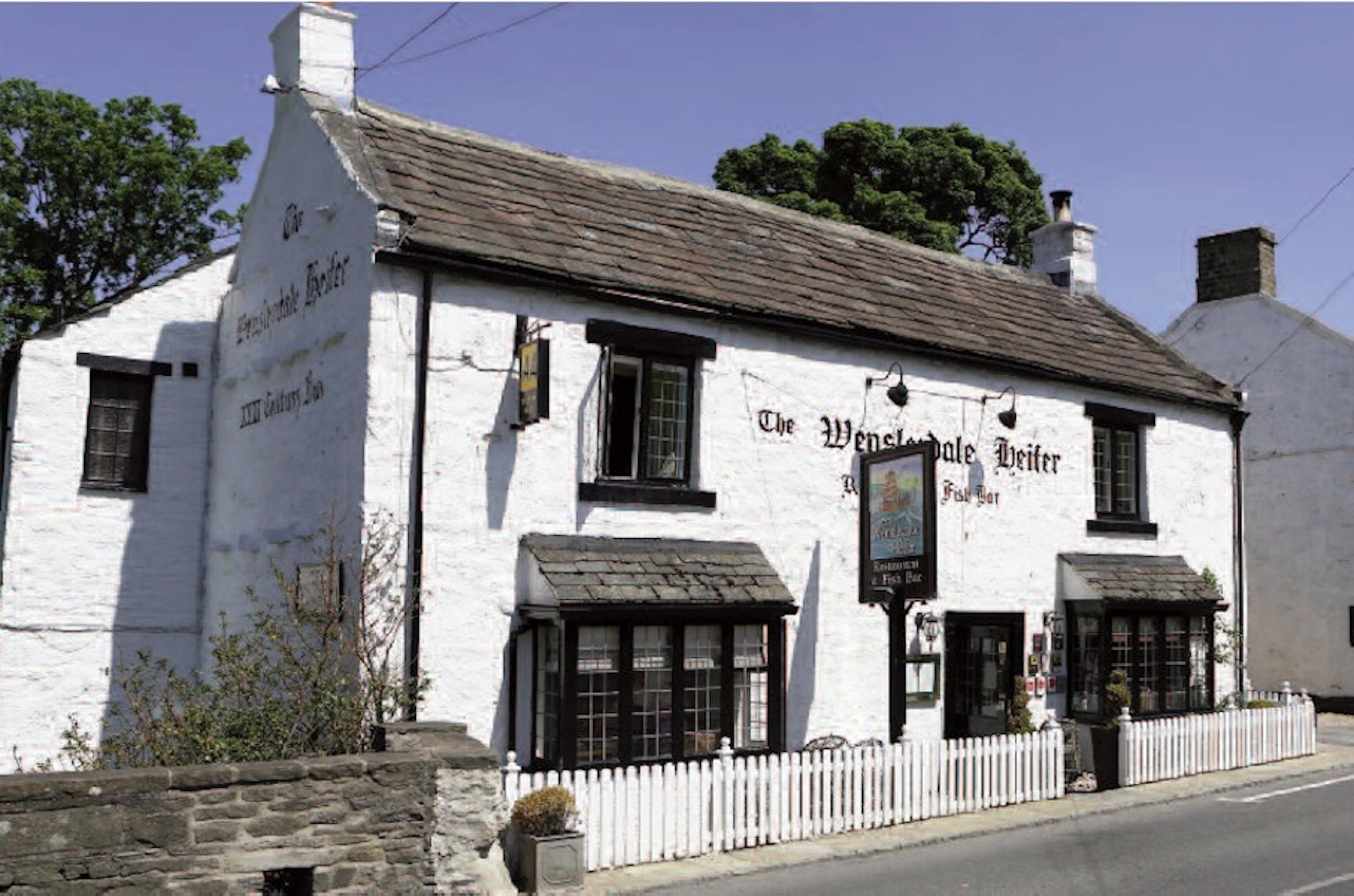 Situated in one of the most beautiful areas of the country, in the stunning Yorkshire Dales National Park, is probably the finest fish restaurant in the Dales, The Wensleydale Heifer. Located in West Witton, around a 20 minute drive through some spectacular scenery from Sun Hill, The Heifer is one of our favourite places to eat. Boasting a menu full of luxury classics such as steak and lobster, through to their famous Fish and Chips, posh sandwiches and light bite tapas for lunch - there's something for everyone whether they prefer fine dining or a casual meal. Family-friendly, there's a lovely children's menu which is sure to get little taste buds tingling. If you want to bring the four-legged members of your family with you while you eat, just let the team know. Dogs are welcome in the snug and bar areas. We recommend you check their opening hours and services during COVID 19.
Tel: 01969 622322
The Wyvill Arms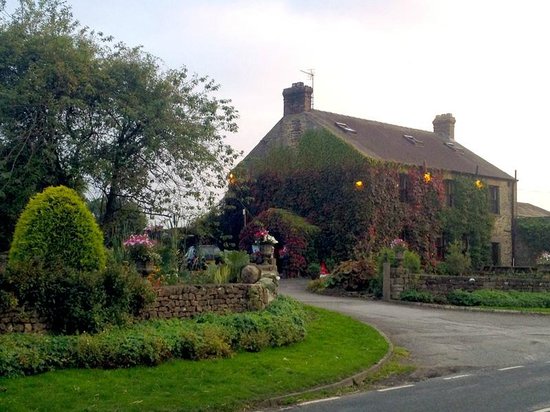 You can simply stroll down from the lodges or cottages to this former 18th century farmhouse in Constable Burton, the gateway to the Yorkshire Dales which is now a well-established pub, hotel and restaurant offering the well-known and traditional Yorkshire hospitality to all who visit. The hosts will make you very welcome and the restaurant produces food which is amongst the finest in the area. Should you wish to drive to the restaurant and leave your car overnight, staff at the Wyvill can arrange a car service for you if you mention that you are staying at Sun Hill Lodges. We recommend you contact the Wyvill Arms for their current opening hours and services during COVID 19.
Tel: 01677 450581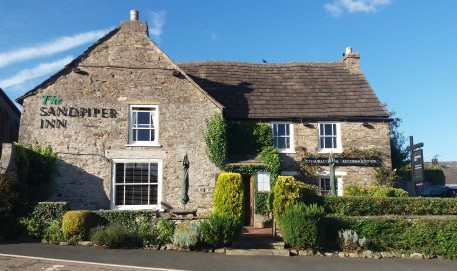 Located in Leyburn, a short, five-minute drive away from the Sun Hill, The Sandpiper Inn is headed by chef patron Jonathan Harrison, where he promotes his ethos of using the finest local ingredients. The Sandpiper has achieved many accolades, including Yorkshire Life Dining Pub of the Year, making this charming little inn an undoubtedly desirable place to dine whilst visiting the Dales - and is also dog friendly. The cosy, traditional bar and snug area serves local real ales, an extensive range of whiskies and also a fine wine list. The stylish 40-seated restaurant is open for lunch and dinner from Tuesday to Sunday inclusive. We recommend that you check their website for opening hours and services during COVID 19.
Tel: 01969 622206
The Friar's Head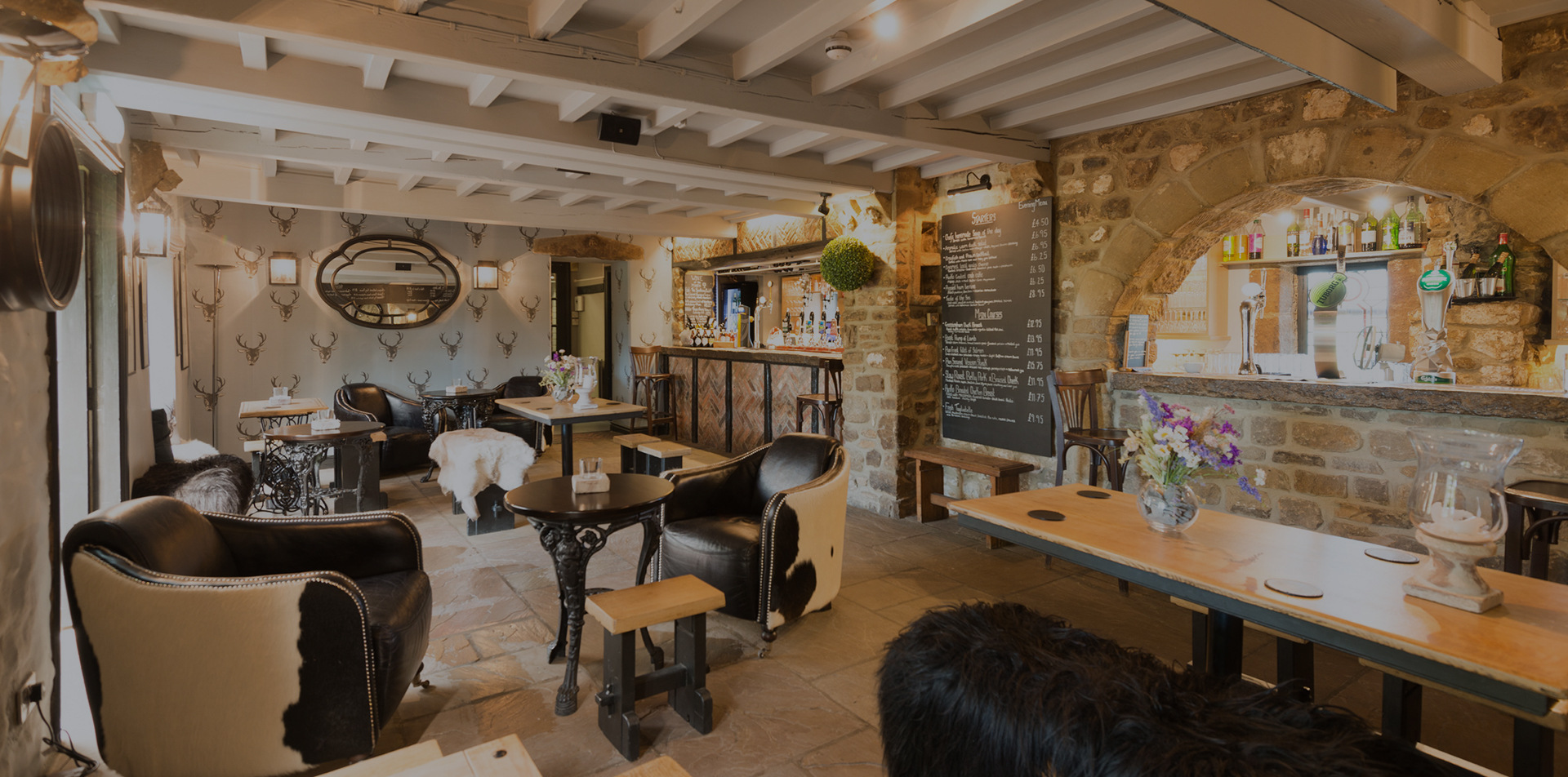 The Friars Head is a confident and striking blend of traditional and modern design, that celebrates great quality food. What makes The Friars Head so special is the different and distinct interior themes and creative menus, developed to provide guests with their choice of a relaxed or formal experience. During the day, the conservatory is a light and airy space to enjoy the views of the golf course and hills beyond the lawn and bowling green. In the evening, cosy lighting and underfloor heating make this an intimate and welcoming place to unwind. Please check their website for current opening hours and services during COVID 19.
Tel: 01677 450201 Ext.2
The Garden Rooms at Tennants Auction Rooms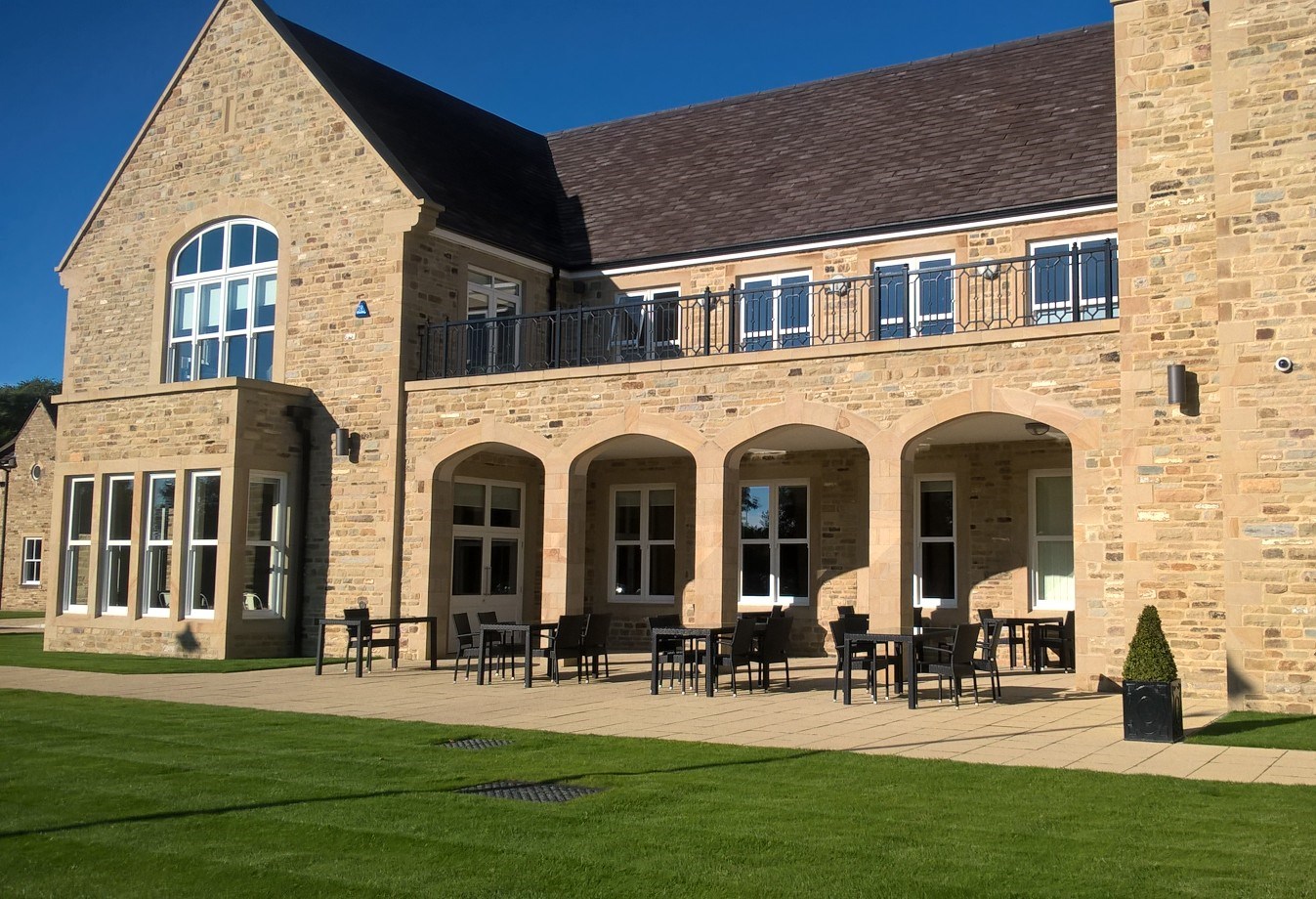 Take some time out of your day to enjoy a light bite in The Garden Rooms bright and airy cafe. With doors out to the heated patio, whatever the weather this is a great place to take in the Dales' ambience with friends. Or why not kick start your day enjoying a hot coffee, in their comfortable sofa & TV area catching up on the day's headlines? The cafe is open serving breakfasts from 8am to 11.30am (9am on Saturdays), lunches 12 noon to 3.30pm and coffee and cakes until 5pm. Booking advised.
The Bistro offers the perfect space for that special lunch with a friend, or simply to take a moment for yourself to relax. The Bistro is passionate about locally sourced produce and celebrates the seasons by creating inspiring menus thoughout the year. Open 7 days a week serving 12 noon to 4pm Booking is strongly advised.
Tel: 01969 621146
Betty's Tea Rooms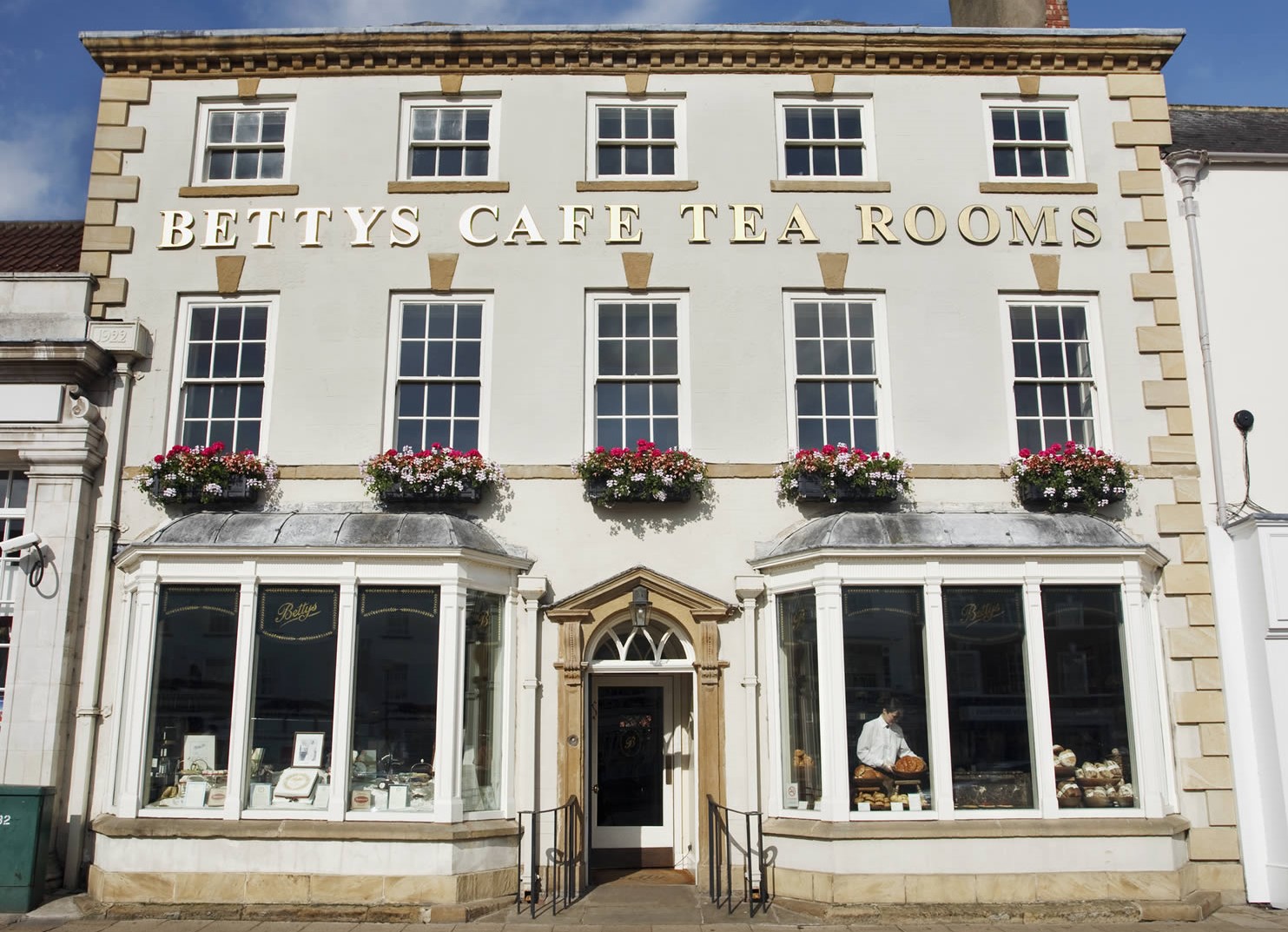 Betty's attracts more than one million customers a year, and no wonder when customers are greeted at each Bettys Café Tea Room by a tempting array of delicious Yorkshire and Continental confections in the shop, and an an elegant Café Tea Room serving teas and meals in the traditional English style. There are six Bettys Café Tea Rooms to explore: the spa town of Harrogate has two branches (one in the town centre and a second at the RHS Garden Harlow Carr) as does York (another Bettys is just around the corner in Stonegate), and you'll also find Bettys in the market towns of Ilkley and Northallerton, which is most local to us.
Tel: 01609 775154